International Network and Partnerships.
To promote international education at the PAIU University, the University, through the department of International Division, has developed and set up e-learning network of relationships with international partner institutions.  PAIU University has a history of collaborating internationally. Our partners include Universities, institutions of higher education, Secondary schools, Governmental agencies, Non-governmental agencies and private sector companies.
Prestigious Pan-African e-Network Project
Tele-Education (e-learning) Services: Started in Somalia in 2009.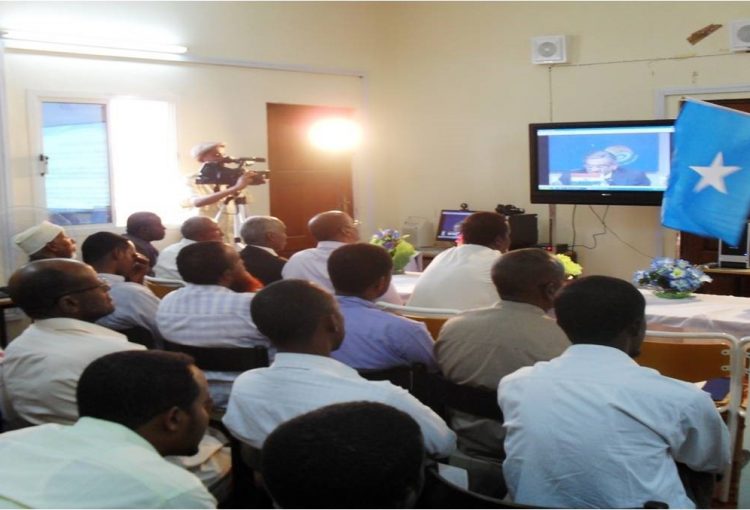 Tele-education center set up @ PAIU University in Galkayo Campus.
MOUs –Signed:
PAIU University formerly known as (PUST University) signed  MOUS with :
AMITY University
IGNOU
BITS Pilani
Delhi University
University of Madras.
The most successful and active partnership typically are Pan-African e-Network Project Pan-African e-Network Project which  is a    joint initiative of the Govt. of India and African Union and is funded by the Govt. of India at an estimated cost of US$116 Million. It aims at imparting education to 10000 students of African countries participating in the project, using modern information communication technologies, from some of the top-notch universities of India.  The eligible students enrolled in various programmes will be required to attend the classes in the learning centre set up in each member country as part of the project.
Post Graduate, Under Graduate, Diploma and Certificate programmes in the field of management – business and finance, engineering, & technology, computer science & information technology, international languages (viz. English, French, Germany and Arabic) are available from the Indian universities, viz. Indira Gandhi National Open University, (IGNOU) New Delhi, AMITY University, Noida (Nr. Delhi), Birla Institute of Technology and Science (BITS), Pilani, University of Delhi, New Delhi and University of Madras, Chennai.  Information regarding the course content, eligibility criteria.
Learning centers would connect  to the specific Indian university as per pre-defined lecture schedule available at the Tele-Education portal. Highly experienced faculty shall deliver the live, interactive lectures from the Tele-education studio set up of the respective Indian universities. A unique feature of the tele-education system in the project is the offline access  to the lecture contents stored in the database at the Datacentre , through internet for review learning.
Special features of Tele-education
Dedicated IP based network
Live, interactive virtual classes
Offline access (through Internet) to the archived lecture     contents for review learning – a unique feature of the tele-education system over this network
Digital library
Dedicated Tele-Education portal for knowledge management
Fat track On-line admission process
Electronic Virtual classroom (roaming Account) @work station, home ..etc
Planned learning
Just in time learning
More individualized learning
Sharing knowledge
Any time any where learning
In-time study material assessment
Authenticated assessments.
POST Educational Programs Offered Through e-learning mode.
PG Programs  (4 to 5 semesters)    Indian University
MBA (HR/Marketing) IGNOU, New Delhi
Sc.-IT University of  Madras
MBA-International Business AMITY, Noida
Master of Finance & Control AMITY, Noida
Master of Tourism Management          IGNOU, New Delhi
UG Programmes (3 years/6 semesters)
BBA University of  Madras
BBA (in French) # AMITY University, Noida
Sc. – IT AMITY University, Noida
Bachelor of Finance & Investment Analysis       AMITY, Noida
Bachelor of Tourism Studies     IGNOU, New Delhi
PG Diploma/Diploma Programmes (one year/2 semesters)
Information Technology           AMITY, Noida
Business Management               AMITY, Noida
Tourism Studies IGNOU, New Delhi
French language AMITY, Noida
Early Child Care & Education I GNOU, New Delhi
HIV/AIDS                    IGNOU, New Delhi
Certificate Programmes (one year/2 semesters)
Database & Information Systems BITS, Pilani
Networking & Operating Systems BITS Pilani
Electronics & Instrumentation BITS, Pilani
Certificate Programmes (6 months)
Accountancy Delhi University.
Nutrition & Child Care IGNOU, New Delhi
English language Delhi University
German language University of Madras
Arabic language University of Madras
Tourism Studies IGNOU, New Delhi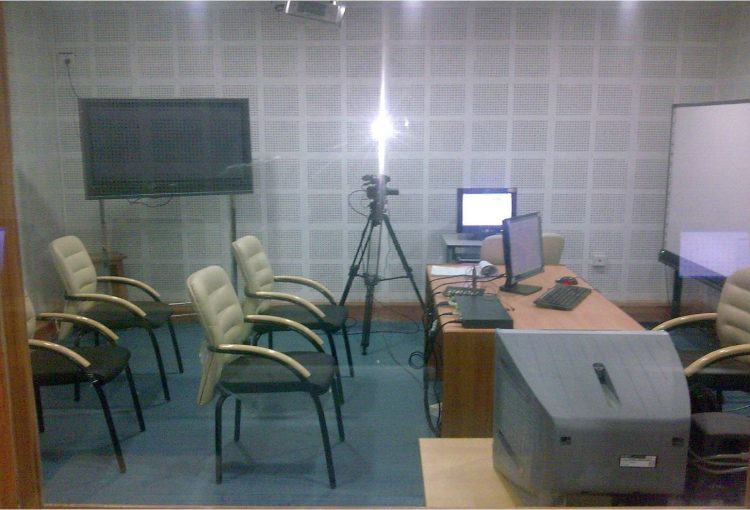 Tele-Education setp up @Amity University
1.1 Summary of Registration, Examination, certification (2010-2014)
| | | | | | | | |
| --- | --- | --- | --- | --- | --- | --- | --- |
| | MBA (IB) | MFM | Bsc. (IT) | BFIA  | PGDIT/DIT | DBM | Total |
| Total No. of Student admitted | 170 | 210 | 17 | 47 | 60 | 90 | 594 |
| Total No. of Student completed education | 105 | 130 | 9 | 23 | 47 | 65 | 379 |
University of Madras.
2.1 Summary of Registration, Examination, certification (2013-2014)
| | | | | | |
| --- | --- | --- | --- | --- | --- |
| | MSC-IT | BBA | German | Arabic | Total |
| Total No. of Student admitted | 22 | 76 | – | 0 | 98 |
| Total No. of Student completed education | 11 | 56 | – | – | 67 |